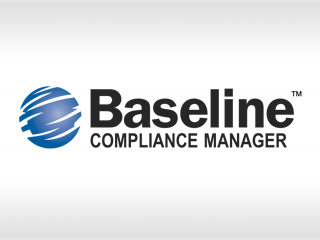 Geo Compliance is a methodology utilized by Baseline Business Geographics Inc. that combines asset management and compliance processes, such as field audits and inspections, with Location Intelligence principles. The policy and standards compliance audit process for distributed assets, such as business sites, business units, properties and retail locations is automated to manage the workflow of field resource and inspection activity scheduling, as well as the results analysis, with the utilization of Geographical Information Systems (GIS) and mobile technology, creating an efficient management system. Organizations with distributed retailer or site networks achieve store-level compliance with operational, sales and security standards to minimize risks and maximize sales.
When we say "Location Intelligence," we're referring to the combination of spatial data (captured via GIS) and business data to gain insight into a specific organization and enhance business operations.
Our solutions use Location Intelligence to analyze relationships within your business data and use maps as visual tools for viewing, communicating and evaluating information.
Baseline has made it easier for our staff to collect information in the field and is saving hours of data entry time when they return to the office. It has vastly improved the efficiency of our staff.

Baseline Compliance Manager
Baseline Compliance Manager is a risk-based, automated compliance management solution designed to help lotteries, retail operations and regulators achieve store and site-level compliance with operational, technical, sales as well as security standards in their distributed retailer and site networks, minimizing risk and maximizing sales.
Baseline Compliance Manager renders operational efficiency and delivers result-oriented metrics. It comprises an end-to-end management system that enables lotteries to demonstrably improve retailer compliance and integrity testing programs. This ensures that corporate security policy and procedures, jurisdictional regulations as well as sales standards are met. Baseline Compliance Manager also provides optimization for lotteries with existing compliance programs. Alternatively, it can serve as a framework for operators that are in the process of establishing a compliance program.
The main areas of application for Baseline Compliance Manager are:
Lottery Retailer Compliance Inspections from the Security/Integrity Perspective;
Retailer Site Visits and Mystery Shopping from the Sales and Marketing Perspective; and
Video Lottery Site Inspection and Technical Testing from the Sales and VLT Technical Perspectives.
On the front end, Baseline Compliance Manager offers electronic forms on GIS- and GPS-enabled mobile devices, to facilitate data capture during field inspection, testing and sales visits. Mobile devices, such as tablets, have a real time data link to a compliance back end database. On the back end, Baseline Compliance Manager supports workflow planning, inspection result analysis, and provides for geographical representation of trending and performance reporting (heat maps), as well as a progressive disciplinary follow up (e.g. retailer or site notifications).
In a distributed retailer and site network, Baseline Compliance Manager creates enterprise value through operational excellence by optimizing and automating a lottery's security and compliance monitoring and inspection processes as well as its sales force processes. It provides an organization with the operational measures and effective monitoring necessary to minimize retailer security risks common in most lottery operations and maximize retailer quality and lottery sales.
Baseline Compliance Manager can be delivered to clients through two main delivery models:
Client site installation/hosted environment, or
SaaS (Software as a Service) or hosted delivery.
What makes Baseline Compliance Manager unique?
There is a variety of inspection and site audit support systems on the market, from simple field data capture aids that generate paper reports to solutions supporting resource scheduling.
Only Baseline Compliance Manager is an end-to-end compliance management solution, encompassing workflow processes supported by GIS/GPS and handheld technology. The key differentiating factors are:
Risk Based and automated planning and scheduling of compliance inspections. Follow up activities are scheduled automatically by inspection failure events.
Risk Based Decision making is supported by geographical representation of the retailer network via e.g. heat-maps on which compliance issues (or other dimensions) can be viewed in a geo-spatial context.
Field resources (inspectors, testers, sales reps) are guided by digital maps on handheld devices visualizing geo coded retail locations. By following pre-planned assignments guided by GPS, site visit costs are decreased in the magnitude of 30 percent.
Underlying the geographical mapping of retail sites are digital forms for on-site data capture, which can be transferred to the back-end management console in real-time via WIFI or 3G wireless.
Baseline Compliance Manager includes progressive discipline follow up logic that applies a merit/de-merit point based methodology to track retailer compliance and provide an infraction severity based follow up approach, ranging from the creation of follow up letters to the scheduling of follow up activities, such as re- testing or training.
Full end-to-end automation of the compliance inspection process and data linkage between front-end and back-end eliminates common manual operational elements, thus creating significant operational efficiencies.