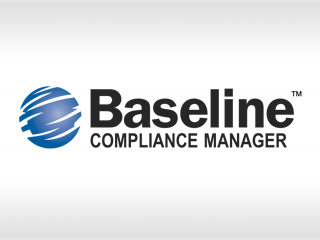 Geo Compliance is a methodology utilized by Baseline Business Geographics Inc. that combines asset management and compliance processes, such as field audits and inspections, with Location Intelligence principles. The policy and standards compliance audit process for distributed assets, such as business sites, business units, properties and retail locations is automated to manage the workflow of field resource and inspection activity scheduling, as well as the results analysis, with the utilization of Geographical Information Systems (GIS) and mobile technology, creating an efficient management system. Organizations with distributed retailer or site networks achieve store-level compliance with operational, sales and security standards to minimize risks and maximize sales.
When we say "Location Intelligence," we're referring to the combination of spatial data (captured via GIS) and business data to gain insight into a specific organization and enhance business operations.
Our solutions use Location Intelligence to analyze relationships within your business data and use maps as visual tools for viewing, communicating and evaluating information.
Baseline has made it easier for our staff to collect information in the field and is saving hours of data entry time when they return to the office. It has vastly improved the efficiency of our staff.

Lottery & Gaming
Keep your lottery operation in a winning position.
Your lottery operation is in an excellent position. You have security measures in place, you're regularly inspecting your retailers to make sure they're in compliance, and you're pleased that your overall goal of operating with integrity seems to be working. Yes, you're proud of how things are going and so you should be.
You're doing everything right.
But imagine how much better your bottom line could be if you could increase efficiency even more.
Imagine, for example, if you could immediately see—at one single glance—how each of your retailers is performing. What if you could literally pinpoint which of your retailers are making you money and which ones pose risks?
What if you could hand your inspectors a device equipped with an interactive map so they could find retailers faster and immediately send you their report in real time—no paper required?
What if you had the technology to see potential problems among your retailers the precise moment that a potential fraud or security risk was identified?
By the time you see the iceberg, it's too late.
Keep your lottery operation in a winning position with Baseline Compliance Manager.
Developed by a former Director of Security with a major Canadian lotto corporation, a 17-year veteran of the GIS industry, and a cutting-edge software developer, Baseline Compliance Manager can greatly improve the efficiency of your current inspection process.
Baseline Compliance Manager™ improves efficiency by:
Integrating data with mapping technology to give you a visual overview of each of your retailers
Putting this data on a handheld device, making it easy for inspectors to find your retailers
Allowing inspectors to input data as the inspection is being conducted, populating your map with this information in real time
You'll be able to recognize potential threats the minute they're identified, and we all know how important it is to prevent fraud in the lottery industry.
Baseline Compliance Manager™ will protect the reputation of your Lottery.
Find out if we could improve the efficiency of your compliance management process and book a no-obligation assessment with a member of the Baseline team.
Contact us about how we can help put your high-integrity lottery operation in an even better position.