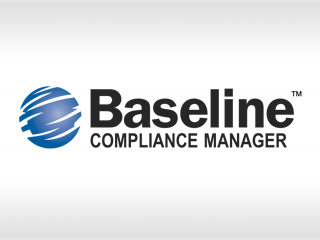 Geo Compliance is a methodology utilized by Baseline Business Geographics Inc. that combines asset management and compliance processes, such as field audits and inspections, with Location Intelligence principles. The policy and standards compliance audit process for distributed assets, such as business sites, business units, properties and retail locations is automated to manage the workflow of field resource and inspection activity scheduling, as well as the results analysis, with the utilization of Geographical Information Systems (GIS) and mobile technology, creating an efficient management system. Organizations with distributed retailer or site networks achieve store-level compliance with operational, sales and security standards to minimize risks and maximize sales.
When we say "Location Intelligence," we're referring to the combination of spatial data (captured via GIS) and business data to gain insight into a specific organization and enhance business operations.
Our solutions use Location Intelligence to analyze relationships within your business data and use maps as visual tools for viewing, communicating and evaluating information.
Baseline has made it easier for our staff to collect information in the field and is saving hours of data entry time when they return to the office. It has vastly improved the efficiency of our staff.

Compliance
Whether an organization operates in a regulated environment or has policy compliance requirements in a distributed retailer network, Baseline offers the right solution to manage compliance. Baseline Compliance Manager™ is the leading independent solution for any organization that has geographically distributed assets which require to be managed centrally and through onsite inspection. Our mobile GIS and GPS supported field inspection solutions provide organizations with end-to-end retailer network or asset/site policy and regulatory compliance testing, planning, analysis and monitoring.
In addition to the core product Baseline Compliance Manager™, Baseline has developed the competencies and capacity to offer a scope of services for the lottery and gaming industry but offers significant potential in many regulated industries.
Lottery Security and Compliance Management and Services

Policy Development
Process Design
Design and Implementation of Controls
Project Management
Compliance Progressive Discipline Methodology
Design of Fraud Detection and Monitoring Programs
Lottery Retail Security Assessments

Site Inspection Services

Retailer Compliance and Integrity
Age of Majority
Sales and Operational Standard Audit
Gaming Regulatory Inspections

GIS Services

Retailer and Site Network Mapping and Geocoding
Location Intelligence (LI) and Geographic Analysis Services