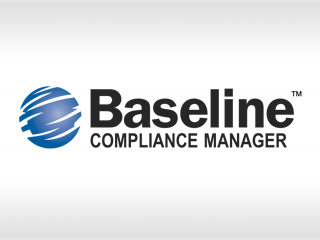 Geo Compliance is a methodology utilized by Baseline Business Geographics Inc. that combines asset management and compliance processes, such as field audits and inspections, with Location Intelligence principles. The policy and standards compliance audit process for distributed assets, such as business sites, business units, properties and retail locations is automated to manage the workflow of field resource and inspection activity scheduling, as well as the results analysis, with the utilization of Geographical Information Systems (GIS) and mobile technology, creating an efficient management system. Organizations with distributed retailer or site networks achieve store-level compliance with operational, sales and security standards to minimize risks and maximize sales.
When we say "Location Intelligence," we're referring to the combination of spatial data (captured via GIS) and business data to gain insight into a specific organization and enhance business operations.
Our solutions use Location Intelligence to analyze relationships within your business data and use maps as visual tools for viewing, communicating and evaluating information.
Baseline has made it easier for our staff to collect information in the field and is saving hours of data entry time when they return to the office. It has vastly improved the efficiency of our staff.

Training
MapInfo Professional Training
Baseline Business Geographics offers two levels of MapInfo Professional training – Level I Fundamentals and Level II Advanced – so you can choose the course that's right for you!
Level I Fundamentals
Two Day Course. Unleash the power of MapInfo! This course has been designed around a series of short, hands on, problem solving exercises. You'll use MapInfo to create, display and analyze a variety of maps and by the end of the course you will know your way around the software. No prior knowledge of Business Mapping is required.
Displaying your data
Developing Map Window Skills
Mapping in Layers
Opening Data Files in MapInfo
Selecting Records
Finding
Geocoding
Creating Points
Creating Thematic Maps
Labeling
Using The Layout Window
Important: A working knowledge of Windows and basic computing is a prerequisite.
* 10% discount for groups of three or more from the same company attending the same class.
Level II Advanced
Two Day Course. Dig deeper into the functionality of MapInfo Professional! This course is designed to enable you to utilize more of the complex features available to you in MapInfo Professional. New courseware has been created to include additional modules to take back to your workplace.
If you've already taken our MapInfo Professional Level I – Fundamentals course or feel comfortable with the topics it covers, take the Advanced level class and get more from your MapInfo Professional software!
Connect to database using ODBC
Creating dot density and pie chart thematic maps
Using the SQL select feature
Joining tables geographically
Hotlink documents, photos and video to map features
Update columns
Editing workspaces
Using raster images in MapInfo
Buffering Operations
* 10% discount for groups of three or more from the same company attending the same class.

On-site Customized Training
If your training needs aren't covered by our standard courses, we can provide customized on-site training at any location throughout North America. Focus on learning the components that you need by choosing the features and functions that will help you do your job better, whether your role is in marketing, sales, technical, customer service or strategic planning.
We will design and execute a training course for your end-users, whether it is a variation to one of our standard training courses or training in a specific application.
On-site training is also available for Vertical Mapper, the MapInfo Professional add-on that helps you display, manage and interpret grid-based continuous spatial information and GBM Mobile, a solution for collecting and maintaining field data in a GIS environment.
Please contact us for pricing information and to schedule your next training session!