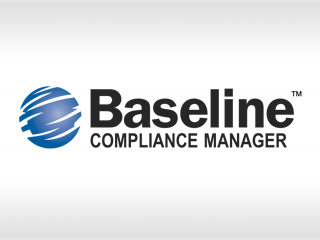 Geo Compliance is a methodology utilized by Baseline Business Geographics Inc. that combines asset management and compliance processes, such as field audits and inspections, with Location Intelligence principles. The policy and standards compliance audit process for distributed assets, such as business sites, business units, properties and retail locations is automated to manage the workflow of field resource and inspection activity scheduling, as well as the results analysis, with the utilization of Geographical Information Systems (GIS) and mobile technology, creating an efficient management system. Organizations with distributed retailer or site networks achieve store-level compliance with operational, sales and security standards to minimize risks and maximize sales.
When we say "Location Intelligence," we're referring to the combination of spatial data (captured via GIS) and business data to gain insight into a specific organization and enhance business operations.
Our solutions use Location Intelligence to analyze relationships within your business data and use maps as visual tools for viewing, communicating and evaluating information.
Baseline has made it easier for our staff to collect information in the field and is saving hours of data entry time when they return to the office. It has vastly improved the efficiency of our staff.

Location Intelligence
Location Intelligence is essentially about analyzing the details of your organization in regards to a location(s) in order to make more informed, intelligent business decisions. Our solutions make it possible for you to analyze location-based relationships within your business data and use maps as visual tools for viewing, communicating and evaluating information. The information realized through location intelligence in one department is often instrumental in decision making in other areas of an organization.
Please visit our DATA SOLUTIONS page for information on Canadian Streefiles, Postal Codes, Census and Demographic data and more.
LOCATION INTELLIGENCE SOFTWARE
PITNEY BOWES SOFTWARE SOLUTION SHOWCASE
MapInfo Professional, Vertical Mapper, MapInfo Stratus and more…
 
MORE SOFTWARE PRODUCTS AVAILABLE AT BASELINE:
DISCOVER
The premier GIS package for geoscientists, Encom Discover with MapInfo Professional has maintained the mantle of GIS of choice for Natural Resources businesses.
PCENSUS
PCensus Desktop uses maps, demographics and your own customer data to assist you in making site location and market planning decisions.
RouteFinder
RouteFinder is an application for MapInfo users who need to solve routing-related problems, but without doing any programming.
BASELINE  SOLUTIONS
Land Online
Municipality Online
Our location intelligence software and solutions can be used in support of many business functions, including but not limited to:
GIS/GPS supported mobile workforce solutions
Profiling your customers/constituents based on where they live and their demographics
Identifying geographic markets where you can find more customers like your best customers
Choosing optimal sites to open, move or expand your business
Supporting merger and acquisition analysis
Identifying risks to your business based on location
Routing people and vehicles in support of delivery, service and emergency response
Planning purposes including land use, development, taxation, infrastructure placement, etc.
Understanding competitor locations and how they affect your business
Sharing information across your company's intranet with field-based offices and personnel
If you have a business challenge involving location information, please contact us.