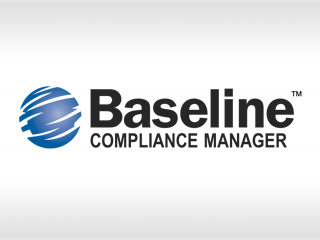 Geo Compliance is a methodology utilized by Baseline Business Geographics Inc. that combines asset management and compliance processes, such as field audits and inspections, with Location Intelligence principles. The policy and standards compliance audit process for distributed assets, such as business sites, business units, properties and retail locations is automated to manage the workflow of field resource and inspection activity scheduling, as well as the results analysis, with the utilization of Geographical Information Systems (GIS) and mobile technology, creating an efficient management system. Organizations with distributed retailer or site networks achieve store-level compliance with operational, sales and security standards to minimize risks and maximize sales.
When we say "Location Intelligence," we're referring to the combination of spatial data (captured via GIS) and business data to gain insight into a specific organization and enhance business operations.
Our solutions use Location Intelligence to analyze relationships within your business data and use maps as visual tools for viewing, communicating and evaluating information.
Baseline has made it easier for our staff to collect information in the field and is saving hours of data entry time when they return to the office. It has vastly improved the efficiency of our staff.

Land Online
Land-On-Line, Baseline's award winning solution for agricultural agencies, is customized so that it contains all the information a farmer needs to make informed business decisions and carry out environmentally sustainable agricultural practices. Our focus is on helping you to understand and manage information intelligently and cost-effectively. Baseline can provide you with detailed insight into many important environmental and agricultural issues. From the administrative perspective, Land-On-Line is an essential part of being able to convey important information about legislation that restrict farming practices such as buffer zones or sloped land. It's also a very effective tool for sharing data between field offices and other departments.
Benefits:
Quickly locate a farmer's property
Determine what farmlands are within a crisis area and contact farmers immediately
Share real time information pertaining to regulations affecting farmland
Improve the conservation, protection and enhancement of the environment
Land-On-Line links together disparate information sources such as Provincial maps, soil analysis data, forestry cover, slope and elevation, aerial photography, and crop records. Maps are the ONLY way to link this information together.
Farmers can better determine where to place what type of soil conservation structures
Reduce costs associated with manual paperwork, such as issuing and reissuing maps
Improve accuracy of communication throughout all levels of the agricultural industry
Provide land resource-related information quickly
Build stronger communication networks with farmers and improve their ability to respond to notifications
Increase efficiency from up-to-date information
Satisfy the need for a sustainable environment
Realize a substantial return on investment
Please contact us or read our Land Online White Paper for more information.