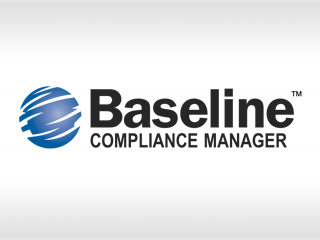 Geo Compliance is a methodology utilized by Baseline Business Geographics Inc. that combines asset management and compliance processes, such as field audits and inspections, with Location Intelligence principles. The policy and standards compliance audit process for distributed assets, such as business sites, business units, properties and retail locations is automated to manage the workflow of field resource and inspection activity scheduling, as well as the results analysis, with the utilization of Geographical Information Systems (GIS) and mobile technology, creating an efficient management system. Organizations with distributed retailer or site networks achieve store-level compliance with operational, sales and security standards to minimize risks and maximize sales.
When we say "Location Intelligence," we're referring to the combination of spatial data (captured via GIS) and business data to gain insight into a specific organization and enhance business operations.
Our solutions use Location Intelligence to analyze relationships within your business data and use maps as visual tools for viewing, communicating and evaluating information.
Baseline has made it easier for our staff to collect information in the field and is saving hours of data entry time when they return to the office. It has vastly improved the efficiency of our staff.

PCensus
PCensus is a one-stop, affordable solution for identifying your best business opportunities. PCensus Desktop uses maps, demographics and your own customer data to assist you in making site location and market planning decisions.
With PCensus Desktop, you can:
Evaluate Locations – answer questions like:
Is this the right site for my next store?
What is the population in my trade area?
What is my market penetration?
Are the people well educated with high incomes?
Does this area have a high number of families and children?
Find Markets:
Create the Lifestyle of your typical customer.
Rank and score areas based on criteria such as total households.
Use the results as potential locations for a new outlet.
Sell in the hot areas with mailings or sales calls.
Know your Customers:
Find out who your customer is to improve marketing.
Learn your penetration in a market area.
Display customer locations on a map to know your market area.
PCensus Desktop works with US and Canadian Demographic data. When you purchase PCensus, you pick from a wide selection of datasets from reputable vendors, cut to contain only the geographic regions and level of geography that you are interested in.