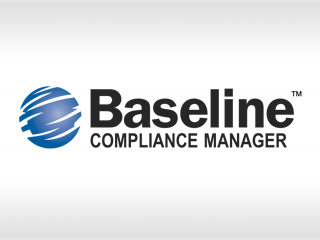 Geo Compliance is a methodology utilized by Baseline Business Geographics Inc. that combines asset management and compliance processes, such as field audits and inspections, with Location Intelligence principles. The policy and standards compliance audit process for distributed assets, such as business sites, business units, properties and retail locations is automated to manage the workflow of field resource and inspection activity scheduling, as well as the results analysis, with the utilization of Geographical Information Systems (GIS) and mobile technology, creating an efficient management system. Organizations with distributed retailer or site networks achieve store-level compliance with operational, sales and security standards to minimize risks and maximize sales.
When we say "Location Intelligence," we're referring to the combination of spatial data (captured via GIS) and business data to gain insight into a specific organization and enhance business operations.
Our solutions use Location Intelligence to analyze relationships within your business data and use maps as visual tools for viewing, communicating and evaluating information.
Baseline has made it easier for our staff to collect information in the field and is saving hours of data entry time when they return to the office. It has vastly improved the efficiency of our staff.

Municipality Online
Small and medium size municipalities needed a low cost and efficient way of keeping their zoning maps current and keeping an up to date overview of their municipal infrastructure. Many small municipalities lack sufficient resources to map their infrastructure in digital or hard copy and cannot provide a single comprehensive map of their sewer or water system for emergency or planning purposes. They do not have the capacity to create infrastructure maps and purchasing their own GIS software, hardware, and training staff is out of reach for a vast majority of municipalities. In addition, fallout from decisions made with inaccurate or out of date information can consume large amounts of time and money supporting and/or defending the decisions made using that information
Baseline developed Municipality Online to offer small and medium size municipalities a means of tracking municipal infrastructure and having access to that information 24/7.
What is Municipality Online?
Municipality Online is an Internet-based mapping service for small and medium sized municipalities. The service is accessible through an Internet connection and has been designed to be a rich source of information. It will enable municipal administrators, Council and other staff to view important community data in the office, at council meetings, or from their home.
The easy-to-use service is designed to keep track of all municipal infrastructure placement (water and sewer), keep track of new additions, and keep zoning maps current. Municipality Online aids a community and its leaders in making well-informed, timely decisions and will also save money for the municipality.
The following data is captured in Municipality Online:
Municipal Water
Municipal Sewer
Zoning
Streets
Civic Addresses
Parcel Boundaries
Aerial Photography
Assessment Information
Benefits of Municipality Online
Easy to Use
Access it from anywhere, 24/7
Ability to see data geographically – a unique and essential decision-making factor
Up-to-date information is available to councillors, administrators and the public
Response time to enquiries is reduced from days to minutes
Ability to quickly complete a notification exercise for the community
Creates an extremely positive and forward-looking image of the community
No investment in expensive hardware, mapping software, or training
No client installation cost
Please contact us to discuss how Municipality Online can help your community!