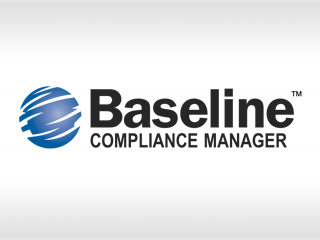 Geo Compliance is a methodology utilized by Baseline Business Geographics Inc. that combines asset management and compliance processes, such as field audits and inspections, with Location Intelligence principles. The policy and standards compliance audit process for distributed assets, such as business sites, business units, properties and retail locations is automated to manage the workflow of field resource and inspection activity scheduling, as well as the results analysis, with the utilization of Geographical Information Systems (GIS) and mobile technology, creating an efficient management system. Organizations with distributed retailer or site networks achieve store-level compliance with operational, sales and security standards to minimize risks and maximize sales.
When we say "Location Intelligence," we're referring to the combination of spatial data (captured via GIS) and business data to gain insight into a specific organization and enhance business operations.
Our solutions use Location Intelligence to analyze relationships within your business data and use maps as visual tools for viewing, communicating and evaluating information.
Baseline has made it easier for our staff to collect information in the field and is saving hours of data entry time when they return to the office. It has vastly improved the efficiency of our staff.

There are three versions of Encom Discover: Encom Discover, Encom Discover 3D and Encom Discover Mobile.
Encom Discover
Since its first release in 1994 as the premier GIS package for geoscientists, Encom Discover with MapInfo Professional has maintained the mantle of GIS of choice for Natural Resources businesses. Developed by a dedicated team of practicing geoscientists and software engineers with skills in geology, geophysics, groundwater, petroleum, coal, gas and engineering, Encom Discover integrates data from multiple sources, in a unified geospatial environment, and provides specialists with leading-edge tools in a powerful, yet easy-to-use, framework.
More than in any other industry, Natural Resources businesses rely on their technical data to successfully locate, evaluate, and develop their primary assets. And they spend a lot of money to acquire this business-critical data. So make sure that you get the full value from your investment by using the right software!
Encom Disover's Features Allow Users To:
Build geological datasets
Produce high-quality scaled geological maps, with titleblocks, map grids, legends, structural symbols, etc
Compile drillhole data and create cross-sections, plans and logs
Create, filter, contour, profile, manipulate, colour and analyse gridded surfaces
Analyse and visualise geochemical data
Rectify unprojected raster images
Create graphs with maintained spatial links for interactive analysis
Enhance your GIS productivity via an extensive range of data, object, table and map windows utilities
Connect to other geological systems, databases and file formats
Control the MapInfo Professional workspace with a real-time, enhanced layer control
Produce exploration tenement applications (Australia only)
Optionally display your GIS data in 3D (Discover 3D)
Integrate with a field GIS (Discover Mobile)
Resources
---
Encom Discover 3D
Encom Discover 3D turns a two-dimensional Geographical Information System (GIS) into a full 3D system. Discover 3D is fully integrated with the Encom Discover desktop GIS, which is designed especially to meet the needs of geologists, environmental scientists, cartographers, exploration managers, and petroleum engineers.
The Encom Discover GIS system, and its companion Discover 3D module, are fully integrated with MapInfo Professional, and are designed to unlock the full potential of this industry-leading GIS system.
Maximise the Value of your Data
Encom Discover 3D allows organisations to extract the maximum value from their data investment, and because it is an affordable and easy to use system personnel from across an entire organisation can participate and contribute to the evaluation process.
Encom Discover 3D allows users to:
Work in a unified 3D environment
Improve visualisation, communication, and collaboration on the available information
Take advantage of the cost effective data immersion option
Combine all data in one comprehensive view
Resources
---
Encom Discover Mobile
Encom Discover Mobile, the companion to Encom Discover for MapInfo Professional allows digital maps and images to be taken into the field and accessed by users, wherever they may go or be.
Discover Mobile makes it easier than ever before to capture GIS data in the field.
Field Data Capture
Fully GPS-enabled, with a comprehensive set of object drawing and editing tools, Discover Mobile helps you log samples, map geological boundaries, assign attributes and record structural measurements.
Real-Time GPS Tracking
Connect a GPS receiver to a handheld PDA running Discover Mobile and you have a real-time tracking device. Watch your position automatically update as you navigate using your MapInfo data as a base map.
Portable XRF Connectivity
Capture multi-element measurements from an Innov-X Omega handheld XRF system and correlate these in real-time against known geochemical, geological and geophysical datasets.
Encom Discover Mobile capabilities include:
GPS quality controls to specify a minimum time or minimum/maximum distance interval to record data locations
Full MapInfo Professional symbol set for points
GPS information for points automatically entered into MapInfo Professional table
GPS signal status, precision and location information monitored
Dynamic Map Grid overlay
Navigation tools from current position to destination
Extended data caption options including voice notes
Editing tools to allow you to filter out unwanted points from recorded track logs or captured polyline/polygons
Support for native Trimble TSIP protocol, Trimble Current Estimated Accuracy and Trimble post-processing
Resources