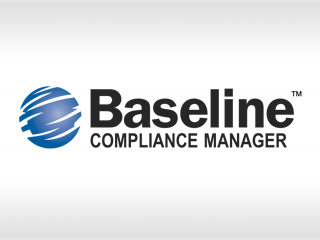 Geo Compliance is a methodology utilized by Baseline Business Geographics Inc. that combines asset management and compliance processes, such as field audits and inspections, with Location Intelligence principles. The policy and standards compliance audit process for distributed assets, such as business sites, business units, properties and retail locations is automated to manage the workflow of field resource and inspection activity scheduling, as well as the results analysis, with the utilization of Geographical Information Systems (GIS) and mobile technology, creating an efficient management system. Organizations with distributed retailer or site networks achieve store-level compliance with operational, sales and security standards to minimize risks and maximize sales.
When we say "Location Intelligence," we're referring to the combination of spatial data (captured via GIS) and business data to gain insight into a specific organization and enhance business operations.
Our solutions use Location Intelligence to analyze relationships within your business data and use maps as visual tools for viewing, communicating and evaluating information.
Baseline has made it easier for our staff to collect information in the field and is saving hours of data entry time when they return to the office. It has vastly improved the efficiency of our staff.

Segmentation Data
Pitney Bowes Software segmentation data products offer powerful geodemographic market segmentation capabilities. This provides organizations with detailed insights as to the composition of their current and potential customers. PB Software offers a customizable segmentation system that supports your market potential, site selection, customer acquisition, and target marketing analyses. Adding customer transaction data or lifestyle attributes specific to your business presents a powerful custom clustering option for a significant competitive edge.
PSYTE
The PSYTE HD® geodemographic segmentation system classifies Canadian neighbourhoods into mutually exclusive lifestyle groups—or 'clusters' based on select geodemographic metrics, location, and indicators of consumer and lifestyle behaviour.
The basic assumption of clustering is that people with similar characteristics, preferences, and consumer behaviors tend to live in like neighbourhoods. However, as Canadian society changes and neighbourhoods evolve, cultural and economic diversity increases. The extent of diversity—whether socio-economic, ethnic, cultural, lifestyle, life-stage, or other dimension—is such that the new PSYTE HD Canada takes into account unprecedented levels of "within neighbourhood" differences as well as increased diversity overall. Nevertheless, users should discover that the fundamental drivers of consumer behaviors and lifestyles within each cluster are substantially similar.
Financial PSYTE
The Financial PSYTE® geodemographic segmentation system classifies American and Canadian neighborhoods into 14 distinctive types of clusters based on the financial characteristics and behaviors of the residents. Each cluster has a name that triggers images of economic status, occupation and the types of financial products and services that consumers in a particular cluster would purchase. It allows for easy identification of new target groups based on financial condition and behaviors such as investing, saving and use of credit.
Product and Spending Behaviours
Product and Spending Behavior data provides valuable insights for site and trade area analysis, market potential evaluation, target marketing, customer acquisition and service planning. The data is created using traditional demographic techniques and innovative, proprietary processes that result in a very robust database. The data is modeled for small areas and provides estimates of total dollars spent and average household expenditure on over 600 items ranging from shelter to pet food and appliances to sporting events.