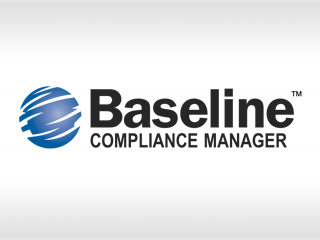 Geo Compliance is a methodology utilized by Baseline Business Geographics Inc. that combines asset management and compliance processes, such as field audits and inspections, with Location Intelligence principles. The policy and standards compliance audit process for distributed assets, such as business sites, business units, properties and retail locations is automated to manage the workflow of field resource and inspection activity scheduling, as well as the results analysis, with the utilization of Geographical Information Systems (GIS) and mobile technology, creating an efficient management system. Organizations with distributed retailer or site networks achieve store-level compliance with operational, sales and security standards to minimize risks and maximize sales.
When we say "Location Intelligence," we're referring to the combination of spatial data (captured via GIS) and business data to gain insight into a specific organization and enhance business operations.
Our solutions use Location Intelligence to analyze relationships within your business data and use maps as visual tools for viewing, communicating and evaluating information.
Baseline has made it easier for our staff to collect information in the field and is saving hours of data entry time when they return to the office. It has vastly improved the efficiency of our staff.

Postal Data
6-Digit Postal Code Points
The Canadian 6-Digit Postal Code Points contains the latitude and longitude of the single "most representative point" for each postal code in Canada.
Canadian Postal Codes usually represent one block or apartment building in urban areas and are coded to dissemination area centroids in rural areas or where no reference data is available. This makes them an effective tool for geocoding.
Forward Sortation Area Boundaries/Points(FSAs)
This file represents the geographic polygon boundary file and centroids for Canada's Forward Sortation Areas (FSAs). FSAs correspond to the first three digits of Canada's six digit postal code, designating a postal delivery area. This file includes both urban and rural FSAs.
Enhanced Postal Code Conversion File
The Enhanced Postal Code Conversion File (PCCF) provides the location of the Canadian six-digit postal code points and the geographic concordance to all standard levels of Canadian geography —postal, electoral and census. The file enables users to locate customers by using a postal code point. In addition to locating customers, PCCF is ideal for building territories and custom trade areas. There are over 800,000 unique postal code points in the file.
Platinum Postal CodeOM Suite
Platinum Postal Code Suite is a "market first" innovation that unleashes the full potential of true neigbourhood level postal geography allowing for unparalleled analytics and deep insight into your markets. Full six digit Postal Code boundaries allows for the mapping of unprecedented targeting. Optimize marketing traded area analysis, media distribution and infrastructure provisioning applications.
Full six digit Postal Code maps for Canada are now within your organization's reach. The Platinum Postal Code Suite provides clients with the most comprehensive and detailed collection of Canadian postal geography products available.
The Platinum Postal Code Suite provides Urban and Rural 6-digit (FSA LDU) boundaries, full Point of Call (POC) information with Delivery Mode types (e.g., letter carrier routes), and Forward Sortation Areas (FSAs) with unmatched precision down to the neighbourhood level.
Gain better insight into your customers or prospects with detailed visualization and unparalleled neighbourhood level analytics.
Typical uses:
Postal Code and Letter Carrier Route Mapping
Marketing Analytics and Segmentation
Distribution Mapping and Delivery Logistics
Presales and Customer Serviceability
Benefits:
Reduce costs for current in-house maintenance effort to keep delivery routes or other neighborhood maps current
Have up-to-the month POC counts and compositions for all neighborhoods in Canada
Move traditional service offerings to the Web using neighbourhood level maps as the interface to the customer (e.g,. direct mail, coupon campaigns etc)
Get neighbourhood precision into all marketing services and watch your return on investment increase in marketing campaigns