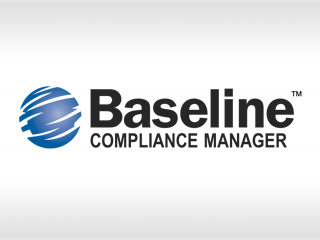 Geo Compliance is a methodology utilized by Baseline Business Geographics Inc. that combines asset management and compliance processes, such as field audits and inspections, with Location Intelligence principles. The policy and standards compliance audit process for distributed assets, such as business sites, business units, properties and retail locations is automated to manage the workflow of field resource and inspection activity scheduling, as well as the results analysis, with the utilization of Geographical Information Systems (GIS) and mobile technology, creating an efficient management system. Organizations with distributed retailer or site networks achieve store-level compliance with operational, sales and security standards to minimize risks and maximize sales.
When we say "Location Intelligence," we're referring to the combination of spatial data (captured via GIS) and business data to gain insight into a specific organization and enhance business operations.
Our solutions use Location Intelligence to analyze relationships within your business data and use maps as visual tools for viewing, communicating and evaluating information.
Baseline has made it easier for our staff to collect information in the field and is saving hours of data entry time when they return to the office. It has vastly improved the efficiency of our staff.

Street Data
StreetPro® Canada and StreetPro® Display Canada
StreetPro® Canada and StreetPro® Display Canada
StreetPro Canada and StreetPro Display Canada each contain over 35 layers of display streets, highways and shields, railways, administrative boundaries, point locations, water features, airport runways and boundaries, retail center locations, national parks, transportation hubs, and many other geographical features. Major Canadian and Trans-Canada highways are labeled with recognizable shields. StreetPro Canada and StreetPro Display Canada are available for purchase as either province-tiled or census division-tiled data.
Use StreetPro data and mapping tools to create professional-quality maps for market research, site selection and geographic analysis. The Address Layer version of StreetPro Canada includes all the layers and tools in StreetPro Display Canada, plus an address layer of streets that you can use for geocoding your data.
StreetPro® Canada is easy-to-use:
Draw on the most current street data available
Quickly load multiple geographic areas and layers of data
Geocode customer addresses and routing points
Create professional-quality maps with display templates
Special features and benefits of StreetPro Canada:
Single data source for all of Canada, including urban areas
Data is updated quarterly
Display elevation, slope, and surface roughness information
View primary label for segments of streets with more than one name
Perform efficient and effective street-based analysis:
Load data fast with pre-defined workspaces, MDFs, geosets and MWS
Open data at predetermined zoom settings for optimal viewing
Maintain consistent styles, labeling and layering with other data sets
Use data to make better business decisions
Analyze retail sites to determine where to open new stores
Assess flood risk to set appropriate insurance rates
Identify potential customers within a network area
CanMap Streetfiles
Establish a strong foundation with CanMap® Streetfiles. Locate, analyze and display customers, prospects and assets geographically by using Canada's number one street network centerline product containing detailed attribution, digital street map data for display, analysis and location based applications.
Canada's best choice for Canadian data, CanMap Streetfiles provides an accurate map fabric for wireless and location based service applications, market analysis, target marketing, site location analysis, customer service and asset management.
Benefits:
Ensures that you will always have the highest quality data
Convenient, saves time and effort, costs less than paying to upgrade
Addressing will continually be improved
Three options available to suit your budget
Special product and money saving offers for Maintenance Subscribers
CanMap Streetfiles empowers users with the ability to reference a comprehensive nationwide network with associated street names and address ranges, a national rail network, national points of interest, parks data files and detailed topographic and geographic features. These attributes are only a few in a long line of data attribution customers will receive with CanMap® Streetfiles.