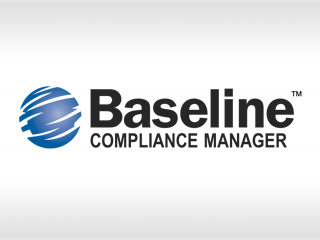 Geo Compliance is a methodology utilized by Baseline Business Geographics Inc. that combines asset management and compliance processes, such as field audits and inspections, with Location Intelligence principles. The policy and standards compliance audit process for distributed assets, such as business sites, business units, properties and retail locations is automated to manage the workflow of field resource and inspection activity scheduling, as well as the results analysis, with the utilization of Geographical Information Systems (GIS) and mobile technology, creating an efficient management system. Organizations with distributed retailer or site networks achieve store-level compliance with operational, sales and security standards to minimize risks and maximize sales.
When we say "Location Intelligence," we're referring to the combination of spatial data (captured via GIS) and business data to gain insight into a specific organization and enhance business operations.
Our solutions use Location Intelligence to analyze relationships within your business data and use maps as visual tools for viewing, communicating and evaluating information.
Baseline has made it easier for our staff to collect information in the field and is saving hours of data entry time when they return to the office. It has vastly improved the efficiency of our staff.

GBM Dynamics
GBM Dynamics is the latest and most exciting new system from Global GBM. The product lets you work with any data, on any device, anywhere.
GBM Dynamics complements Global GBM's range of mobile solutions by extending operation to new generation mobile devices.
We now service iPad, iPhone, Samsung Galaxy, HTC and a variety of modern smart phone and tablet devices in addition to Windows Mobile and Windows laptop/tablets.
GBM Dynamics can be implemented very economically for small projects or scaled to service an entire enterprise.
Use our maps or directly link in-house mapping services. In either case you can easily add your own work locations and reference layers. We work with mapping systems from a full range of vendors.
This Enterprise Mobility product integrates field operations into the corporate IT framework.
Contact Baseline today to see how GBM Dynamics and our other Enterprise Mobility products can streamline your operations.
ADVANTAGES
Streamline Operations
Reduce cost, improve efficiency and improve data quality by eliminating paper processes. Reduce travel time with map referenced work instructions.
Inform Field Workers
Keep field workers up to date with wireless data. Dispatch work instructions, map updates and information packages to individuals or groups in near real time.
Network Independence
Work outside network range with maps, forms and data downloaded to the mobile device. Automatically synchronise mobile content when communications are re-established.
Tailor your Solution
Options available for crowd sourcing, managed community engagement and structured workflows. Customise your own data entry forms and set on-site validation rules.
Seamless Integration
Speed workflow with wireless data services that directly integrate field processes with back-end systems in near real time.
Scalable Operations
Corporate and "pay-as-you-go" contract options allow you to economically service a dynamic workforce of in-house personnel, casuals and contractor.
Location Intelligence
Build a "Location Intelligent" business that integrates map based processes into the daily work flow.
"Bring-your-own-device" options
Save costs and overhead by downloading software from the App store directly onto the powerful mobile devices your field workforce already carry.
Easy Implementation
Minimise implementation costs with our out-of-the-box wireless data solution and user definable data forms
FEATURES
GBM Dynamics
Works on a full range of modern mobile devices including those running Apple and Android operating systems
Integrated maps, GPS and Camera
Available with a map service or ready for integration with corporate GIS
Supports MapInfo, ESRI and Open Source GIS files and web tiles
Easy installation through App store download with a very low IT footprint in the local office
Optional database integration to automate back-end business processes
Operates in connected, sometimes connected and disconnected modes with automated wireless data transfer
Easily customise data collection forms, set validation rules and manage photos
Secure data transfers with options to send private data to individual devices or groups of devices
An affordable end-to-end Enterprise Mobility solution that scales to any size of organization