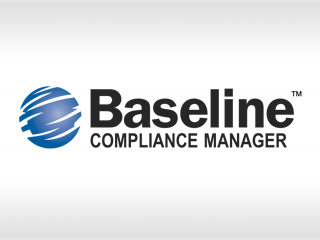 Geo Compliance is a methodology utilized by Baseline Business Geographics Inc. that combines asset management and compliance processes, such as field audits and inspections, with Location Intelligence principles. The policy and standards compliance audit process for distributed assets, such as business sites, business units, properties and retail locations is automated to manage the workflow of field resource and inspection activity scheduling, as well as the results analysis, with the utilization of Geographical Information Systems (GIS) and mobile technology, creating an efficient management system. Organizations with distributed retailer or site networks achieve store-level compliance with operational, sales and security standards to minimize risks and maximize sales.
When we say "Location Intelligence," we're referring to the combination of spatial data (captured via GIS) and business data to gain insight into a specific organization and enhance business operations.
Our solutions use Location Intelligence to analyze relationships within your business data and use maps as visual tools for viewing, communicating and evaluating information.
Baseline has made it easier for our staff to collect information in the field and is saving hours of data entry time when they return to the office. It has vastly improved the efficiency of our staff.

GBM Mobile
GBM Mobile is a solution for collecting and maintaining field data in a GIS environment. GBM Mobile runs on Windows Mobile Devices (PDA and PDA/Phones). It is the ideal solution for organizations that need to manage spatially distributed assets.
GIS has traditionally been an office based activity. But it is field operators who collect and maintain the underlying data, and have the greatest need for GIS services.  Most mobile workers are still serviced with paper maps. Field data is recorded on paper forms for subsequent data entry. These processes are cumbersome, time consuming, error prone and expensive.
GBM Mobile provides a significantly better solution. Mobile operators have immediate access to up-to-date electronic datasets. New observations are entered and validated in the field and transferred digitally.
"GBM Mobile has made it easier for our staff to collect information in the field and is saving hours of data entry time when they return to the office," says Jay Merritt, Manager of Security and Compliance Operations, Atlantic Lottery Corporation. "It has vastly improved the efficiency of our staff."
Benefits
Improvements in operator productivity (information is immediately on hand in the field)
Reductions in office paperwork and data entry time (data is entered in the field)
Improvements in data quality (data is validated at the point of collection)
Improvements in timelines (field data is ready for immediate upload to the central database)
Real time data collection
Who should use GBM Mobile?
Any organization that currently uses GIS and has a mobile workforce
Any organization that needs to locate or inspect spatially distributed assets
Any organization with field staff who need information about land areas or spatially distributed assets and infrastructure, or;
If you answer YES to any of the following questions:
Does your organization need to be able to collect and geographically reference data in the field?
Are you spending too much time trying to locate permit or inspection sites?
Is staff wasting too much time filling out paper forms in the field, and then having to type into a database when they get back to the office?
Would you benefit from having access to your data in the field?
Can your field staff be more productive?
Is managing your field assets an issue for you?
Does your staff need to be able to provide proof that they visited a specific site at a given time?
Is your staff challenged with accurately recording maintenance and inspection activity in the field quickly and accurately?
For more information on GBM Mobile please contact us.