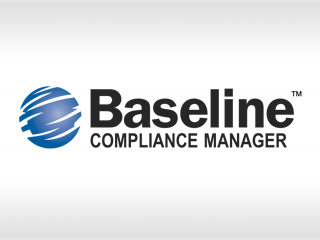 Geo Compliance is a methodology utilized by Baseline Business Geographics Inc. that combines asset management and compliance processes, such as field audits and inspections, with Location Intelligence principles. The policy and standards compliance audit process for distributed assets, such as business sites, business units, properties and retail locations is automated to manage the workflow of field resource and inspection activity scheduling, as well as the results analysis, with the utilization of Geographical Information Systems (GIS) and mobile technology, creating an efficient management system. Organizations with distributed retailer or site networks achieve store-level compliance with operational, sales and security standards to minimize risks and maximize sales.
When we say "Location Intelligence," we're referring to the combination of spatial data (captured via GIS) and business data to gain insight into a specific organization and enhance business operations.
Our solutions use Location Intelligence to analyze relationships within your business data and use maps as visual tools for viewing, communicating and evaluating information.
Baseline has made it easier for our staff to collect information in the field and is saving hours of data entry time when they return to the office. It has vastly improved the efficiency of our staff.

GBM Portable
GBM Portable delivers an easy-to-use map presentation, data entry and map interrogation solution for both desktop and mobile workers. The product is targeted for operation on laptop and tablet computers as well as standard desktop systems. It includes all the features of GBM Mobile but operates on Windows XP, Vista and Win 7 hardware rather than Windows Mobile PDAs.
GBM Portable can be tailored onsite to suite the requirements of individual user groups by preparing the map library, customizing the Find, Info and Locate tools and loading custom data entry forms. A forms translator is included for converting GBM Mobile custom forms to operate within GBM Portable.
Configuration and set up tools are commonly installed only on those computers that are accessed by data supervisors. GBM Portable establishes an ideal environment for corporate wide map deployment as it allows local specialists to tailor a simple to use but very relevant user interface to the larger user base.
Features
GBM Portable supports real-world entity relationships by allowing the ability to assign one-to-many relationships.
The Grid-to-map and map-to-grid function allows the user to quickly find the geographical location of assets and vice versa.
Quickly navigate between linked asset relationships.
Ability to draw and interact with assets on the map.
Use highly configurable data entry forms (Custom Forms).
Maintain data consistency with drop-down lists and automated value generations.
Ensure data integrity with validation.
Easily transfer data between MapInfo table files and database (SQL Server and Oracle).
GPS capable.
Reporting services.