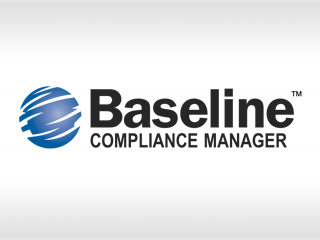 Geo Compliance is a methodology utilized by Baseline Business Geographics Inc. that combines asset management and compliance processes, such as field audits and inspections, with Location Intelligence principles. The policy and standards compliance audit process for distributed assets, such as business sites, business units, properties and retail locations is automated to manage the workflow of field resource and inspection activity scheduling, as well as the results analysis, with the utilization of Geographical Information Systems (GIS) and mobile technology, creating an efficient management system. Organizations with distributed retailer or site networks achieve store-level compliance with operational, sales and security standards to minimize risks and maximize sales.
When we say "Location Intelligence," we're referring to the combination of spatial data (captured via GIS) and business data to gain insight into a specific organization and enhance business operations.
Our solutions use Location Intelligence to analyze relationships within your business data and use maps as visual tools for viewing, communicating and evaluating information.
Baseline has made it easier for our staff to collect information in the field and is saving hours of data entry time when they return to the office. It has vastly improved the efficiency of our staff.

GBM Pro
GBM Pro unlocks the power of MapInfo Professional by making it accessible to the wider workforce. The solution improves data quality, reduces costs and minimizes training overhead.
GBM Pro extends GIS with information structures that model the real world and integrates mapping into core business processes. Present data in a way that makes sense to the end users, unconstrained by MapInfo's traditional data model. Link data directly from external systems to MapInfo Professional without complex data preparation. This simplifies back-end processes and reduces your training overheads.
Improve the integrity, accuracy and consistency of information shared across your organization. Using GBM Pro, you can build an enterprise-quality validation system that protects corporate data while still allowing the data to be edited in a mapping context.
Take the effort out of map building. GBM Pro gives you a library of graphical styles and automatic legend generation to achieve consistent and accessible mapping outcomes.
GBM Pro lets you:
Use real world data that embodies one-to-many data relationships.
Ensure data consistency through drop-down lists and automated value generation.
Protect data quality through on-the-spot validation.
Tailor data-entry screens without programming.
Simplify training with field name aliasing and intelligent prompting.
Use with all MapInfo tables including live database links.
Standardize maps through data driven graphical styles library.
Automate legend printing.