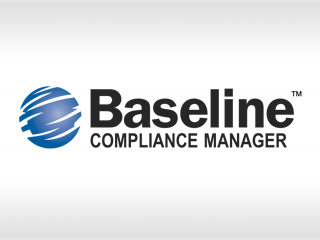 Geo Compliance is a methodology utilized by Baseline Business Geographics Inc. that combines asset management and compliance processes, such as field audits and inspections, with Location Intelligence principles. The policy and standards compliance audit process for distributed assets, such as business sites, business units, properties and retail locations is automated to manage the workflow of field resource and inspection activity scheduling, as well as the results analysis, with the utilization of Geographical Information Systems (GIS) and mobile technology, creating an efficient management system. Organizations with distributed retailer or site networks achieve store-level compliance with operational, sales and security standards to minimize risks and maximize sales.
When we say "Location Intelligence," we're referring to the combination of spatial data (captured via GIS) and business data to gain insight into a specific organization and enhance business operations.
Our solutions use Location Intelligence to analyze relationships within your business data and use maps as visual tools for viewing, communicating and evaluating information.
Baseline has made it easier for our staff to collect information in the field and is saving hours of data entry time when they return to the office. It has vastly improved the efficiency of our staff.

GBM Web
GBM Web was developed for customers who loved GBM Global's desktop solutions and wanted a similar user experience without having to install software and content onto individual computers.
GBM Web is designed to run in a web browser and allows users across an organisation to easily share a common store of maps, photos and linked data.
GBM Web is more than a web mapping system. It is designed as a key part of your corporate IT framework and to empower business processes.
Details are directly linked from your corporate database to their map presentation, rather than shoehorn corporate data into GIS formats. You can link into GBM Web from other systems such as SharePoint or call out to those systems by clicking on a map.
Gone are the days of each business group holding their own out-dated copies of corporate data. With GBM Web, you can easily publish data across the organisation or hold it private to specific operating roles or business groups.
GBM Web has matured to include a full range of map viewing, search, managed editing and integration tools. It delivers a much richer use experience that is normally associated with web mapping systems and scales to service any sized organisation.
View the following video to experience the new contemporary user interface and learn how GBM Web is much more than a traditional web mapping solution.
ADVANTAGES
Unlock the Data Silos
Empower you users by allowing them to browse a central registry of maps and layers
Collaborate and Share
Allow workgroups to tightly manage access to active projects and immediately see the effect of their shared work.
Manage access to sensitive data ahead of sign-off and posting for general access.
Minimise Workload
GBM Web can significantly reduce workload for GIS teams who support a technical user base.
We do this by providing a self-help environment to replace support intensive operations such as map printing, data discovery, geographical queries, data searches and reporting.
Holistic Workflow
Integrate field and office workflows by sharing the same data and custom forms between GBM Web and either the GBM Mobile or GBM Portable field solutions.
Speed Implementation
Take advantage of our rich end-user experience and pre-developed functions to speed implementation.
Save time and money compared with an implementation built on the standard toolkits provided by traditional GIS vendors.
Empower Data Custodians
Empower your GIS team to take control of spatial outlines while allowing other business users to manage connected database content in a best-practice data custodianship model.
Best Practice Data Management
GBM Web allows all users to access data from its single point of truth. We connect directly to the central data store and dynamically link data content to map features.
Minimise the confusion that typically arises with each user group holding its own copy of core data.
DETAILS
GBM Web is a server delivered solution. Map layers and database content are managed through an in-house or cloud delivered data centre. End-user maps and screens present inside a web browser.
We support any web browser that accepts the Microsoft Silverlight plug-in. This is the same operating environment as products such as Microsoft SharePoint. We can run in a full range of Web Browsers including Microsoft Explorer, Firefox and web browsers on Apple desktops.
User access can be controlled through individual login or in partnership with corporate security under an integrated login model that works with Windows Active Directory.
GBM Web works with web mapping standards allowing it to display all types of third party data (such as Bing Maps and map tiles generated by a range of products including ESRI Arc GIS on-line, MapInfo Stratus and The ERDAS image server). We can render live map content on top of the externally delivered map tiles.
GBM Web works with a wide range of spatially enabled and traditional databases including Oracle and Microsoft SQL. We run with our own database drivers that can be adapted to almost any environment.
We can work with GIS files or manage dynamic linking of database content to spatial features held in GIS files or spatial databases.
GBM Web shares GBM Custom Forms with GBM Mobile, GBM Portable and GBM Pro to effectively share validation and business rules across the organisation.
GBM Web is a flexible solution that can be easily customised for local conditions through GBM Custom Forms, data grid plug-ins and configuration files. We share configuration tools and settings file with GBM Portable.