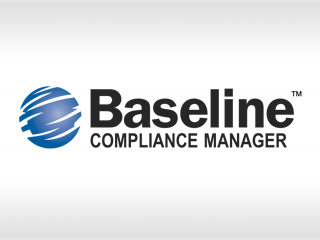 Geo Compliance is a methodology utilized by Baseline Business Geographics Inc. that combines asset management and compliance processes, such as field audits and inspections, with Location Intelligence principles. The policy and standards compliance audit process for distributed assets, such as business sites, business units, properties and retail locations is automated to manage the workflow of field resource and inspection activity scheduling, as well as the results analysis, with the utilization of Geographical Information Systems (GIS) and mobile technology, creating an efficient management system. Organizations with distributed retailer or site networks achieve store-level compliance with operational, sales and security standards to minimize risks and maximize sales.
When we say "Location Intelligence," we're referring to the combination of spatial data (captured via GIS) and business data to gain insight into a specific organization and enhance business operations.
Our solutions use Location Intelligence to analyze relationships within your business data and use maps as visual tools for viewing, communicating and evaluating information.
Baseline has made it easier for our staff to collect information in the field and is saving hours of data entry time when they return to the office. It has vastly improved the efficiency of our staff.

Census Data
From choosing the most lucrative retail site to predicting future service demands, demographic data can help you make more profitable business decisions. Our partners offer rich demographic databases for customer acquisition and market analysis. When combined with our powerful mapping and analytical solutions, demographic data helps you anticipate customer needs and position your organization for greater success.
Disposable and Discretionary Income
Census Data
The 2011 Census was conducted in May 2011.
The information previously collected by the long-form census questionnaire is now collected as part of the new voluntary National Household Survey (NHS). This questionnaire will cover most of the same topics as the 2006 Census.
Use PCensus and 2011 Census Pop & Dwelling count data to:
Look at population and dwelling counts at the neighbourhood level
Create lists of census geographies (from the province down to the dissemination block level) with high (or negative) growth rates
Compare retail chain store performance against population change between Census periods
2011 Census Boundaries
There are two types of boundary files: cartographic and digital. Cartographic boundary files portray the geographic areas using only the major land mass of Canada and its coastal islands. Digital boundary files portray the full extent of the geographic areas, including the coastal water area.
A FREE download is available for Statistics Canada 2011 or 2006 Census Boundaries (.shp or .tab file format).
Estimates & Projections
Pitney Bowes Software has developed a comprehensive demographic data tool that can be used by businesses in virtually any industry. Estimates & Projections data provides valuable insights for customer, site and market analyses, market potential evaluation and service planning. The data is created using traditional demographic techniques and innovative, proprietary processes that result in a very robust database. The data features updated demographic variables from the Census – current year estimates, as well as three, five and ten year projections.
Targeted projections for better market analyses
Choose markets and retail sites using the latest demographics
Identify future trends to measure growth or decline in markets
Predict growth to plan services, facilities and operations needs
Add E&P data to customer databases for targeted marketing and analyses
The definitive E&P demographics database
Created at Dissemination Area and Block Group levels for greater data stability
Current year estimates plus 3, 5, and 10 year projections
More than 1200 variables, including age, sex, income, occupations and marital status
Daytime Population
An estimate of the working population aged 15 to 64 at the DA level based on labour force participation rates is subtracted from the 2006 Census of Canada Population and the current-year demographic Estimates and Projections. Next, up-to-date daytime employment estimates based on measures of business intensity and employment statistics are derived from business-related sources. Constraining factors include the reconciling of employment statistics to labour market totals at the CMA and provincial levels.
Disposable and Discretionary Income
Gain insight into disposable versus discretionary income. When it comes to getting a true grasp of your customer's available funds, you must first understand both their disposable and their discretionary income.
The difference between disposable and discretionary income is basically the difference between need and want. Disposable income is essentially after-tax income, whereas discretionary income is the money that remains for spending or saving after households pay necessities. These necessities consist of taxes, food, housing, transportation, apparel, and out-of-pocket health care.
The Pitney Bowes Business Insight Disposable and Discretionary Income database provides you with the data to understand these available funds.
Household Expenditures
This database provides an estimate of the total dollars spent and average household expenditure on hundreds of items ranging from shelter to pet food and appliances to sporting events. Modeled for small areas by MapInfo Canada's methodologists, these databases are derived from Statistics Canada's Survey of Household Spending (SHS) National Recall Survey, Statistics Canada's Food Expenditure Survey, MapInfo Canada's PSYTE segmentation system and current estimates of households and household income.
Two databases are available:
CanEx – Expenditure Potential
FoodEx – Food Expenditure Potential